Reading Time:
4
minutes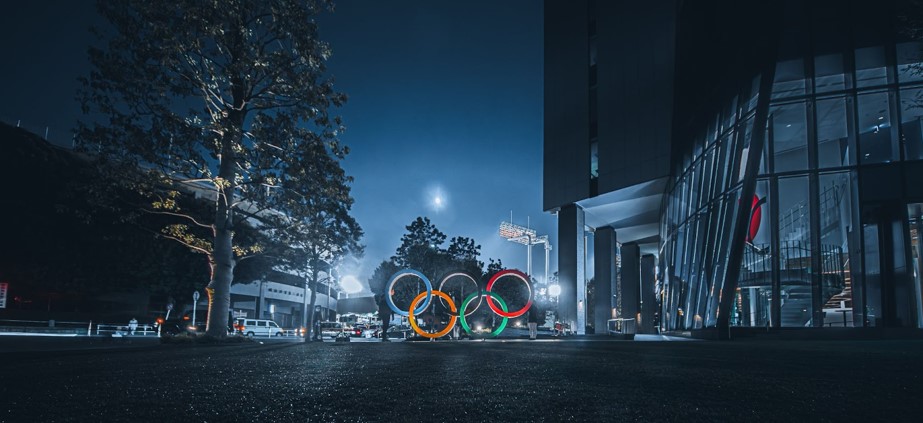 The wait is finally over
After a full year of delay, the 2020 Olympic Games are now finally underway in Tokyo. 
Anyone lucky enough to have experienced the Olympiad in their home city will know that it's a once in a lifetime spectacle. But with lockdown imposed throughout its duration, it will be unlike any Games the world has seen before. For one, Toyota has pulled their sponsorship due to the negative public opinion surrounding the games, but the opening ceremony was watched by a record breaking 56% TV ratings audience, not to mention the millions flocking onto the OTT streams on a daily basis. Therefore, as a media event it is definitely living up to its promise. 
On the other hand, we can only imagine the hectic logistics to keep everyone safe whilst moving things along its tight schedule at this colossal event. However, if there was one country in the world with the cleanliness and organisational skills to pull this off, it would be Japan. With many of our customers also involved in its execution, we truly look forward to a successful Games full of inspirational stories. We are happy to be supporting it throughout.   
How the media companies geared up for this event in Japan
TV rights for the Olympics were divided up amongst the broadcasters through an auction-like process mediated by Dentsu. This programming was also made available online as live streams together with all the other sports that don't make it into "prime time". What's interesting is that in spite of fierce competition for TV ratings through the Olympic programming, all the OTT streaming will be available under a new Olympic Channel created for the occasion, as well as in TVer, a cross-broadcaster joint AVOD / Live streaming platform. 
This is yet another key project showcasing the collaboration model in digital where they have put the audience's interest first who would want all Olympic programming in one place. In fact under such unprecedented circumstances, 2021 stands to be a record breaking Olympic and Paralympic season in terms of streaming audiences.
Here's a summary of Streamhub's work to support the broadcasters in preparations for their games: 
Full OTT measurement at scale –

We've set up full measurement capabilities for a brand new Olympic channel specifically to report on the Tokyo 2020 audience. Audience, Content and Advertising viewing data from all OTT apps and sites are processed overnight to all broadcasters. This is on top of the 1 billion+ views we are managing every month. 
Never fail with Enterprise Self-management tools –

A key requirement for channels running near 24/7 OTT programming with big events like the Olympics is to make sure online ratings are available immediately. This means everything is run in a tight schedule with fully automated pipelines needed for data cleansing, testing and reporting. This is accompanied with real-time monitoring dashboards and immediate self-recovery tools. 
Going Minute-by-minute with all Live streams –

Whether it's 24/7 linear channels streaming or special streams setup for any competitive sport or concerts, every moment counts. Engagement is analysed utilising Streamhub's minute by minute live stream reporting to build your audience profiles in conjunction with VOD viewing history. Some core metrics are also made available in real-time according to the customer's business needs. 
Audience segmentation by sport – 

Using Streamhub's DMP, customers are able to discover and build audience segments at any scale based on the above viewing data and their 1st party user registration data. This makes it a breeze to isolate segments based on affinity with specific sports: Cycling superfans, Gymnastics Basketball lovers who watched every game. Storing these insights will be highly valuable for future targeting both for

Advertising

and content

Marketing

.
Let the Games begin! 
The road to Tokyo 2020 has been a long and arduous one, not only for the Athletes but also for the event organisers, government bodies, broadcasters and of course the fans. From the Streamhub team to everyone involved in Tokyo 2020 – good luck, have fun and stay safe.
To learn more about how Streamhub supports broadcasters around the world to grow and monetise their video audiences, get in touch today.
We conducted our first front-end focused tech webinar titled 'RxJS Essentials for Angular Developers' on October 8th. It was focused on the fundamentals of RxJS library and its benefits organised by our Angular experts Ravindra, a Senior Full stack data...