The All-in-One Data Platform for Online Video
For AVOD, SVOD and Live OTT services
Helping build key data capabilities to measure and action
Report Video at Scale
A platform to collect, process and visualise reports of your 1st party viewing data – with speed and scale
Enrich Audience Data
Data integration engines to enrich value & analysis: 1st and 3rd party user data, ad and programme metadata, commerce, etc.
Activate Your Data
Standardise, query and externalise the data into your own data ecosystems or online advertising  and marketing platforms
Streamhub is for anybody providing VOD or OTT services:
AVOD avengers
1. Turn-key automated reporting of content and ads across all major players and platforms
2. Quickly grasp what editorial campaigns and content generates most views and inventory
3. Powerful ad hoc segmentation of audiences by ad or content engagement and 1st / 3rd party user data
SVOD superheroes
1. Centralise subscriber and viewership data in one standardised service that reassures data continuity even if you swap vendors 
2. Action immediately against churn indicators by knowing what content works best for each user
3. Segment users by content genre, viewing habits and their loyalty or lifetime value
Live leaders
1. Report on any number of live 24/7 streaming channels from dusk till dawn. Operators love this!
2. Understand viewership for each scheduled programme and their minute-by-minute engagement
3. Need engagement data of your programmes in real-time? Works great for shopping channels and sports streamers!
Multi-service mavericks
1. Got all or more than one of the services above? No problem. We were built to deal with all video service types in one common platform
2. Do you have multiple sub-brands and regions to bring under one roof? No problem. We deal with that all the time!
3. Are you extra-terrestrial with crazy requirements earthlings dare not touch? No problem. We design the future with you everyday.
"Streamhub is user-friendly yet a very complete platform for reporting all our VOD services. It has taken away a lot of repetitive manual work and we can now focus more on using the data for analysis and monetisation opportunities. It's much more nimble and focused to our needs than other bigger analytics providers." 
"We have been in the data business for TV since the start. With TV evolving, it is exciting to work with advanced technology that simplifies the processing of billions of data points and our panel fusion process. We provide an essential standard for video inventory trading and we can now look forward to developing new frameworks and opportunities that brings the most out of AVOD and OTT through Streamhub's capabilities."
We also work with: 
JWPlayer, J-Stream, YouTube, Accedo and many others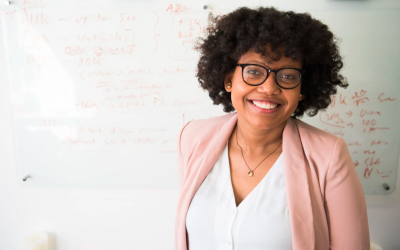 In the unprecedented times we face, video is...
read more