The Single Source Of Truth For Your Video Business
Streamhub Analytics was built for video and provides all the insights you need to understand audience behaviour & content performance – out of the box.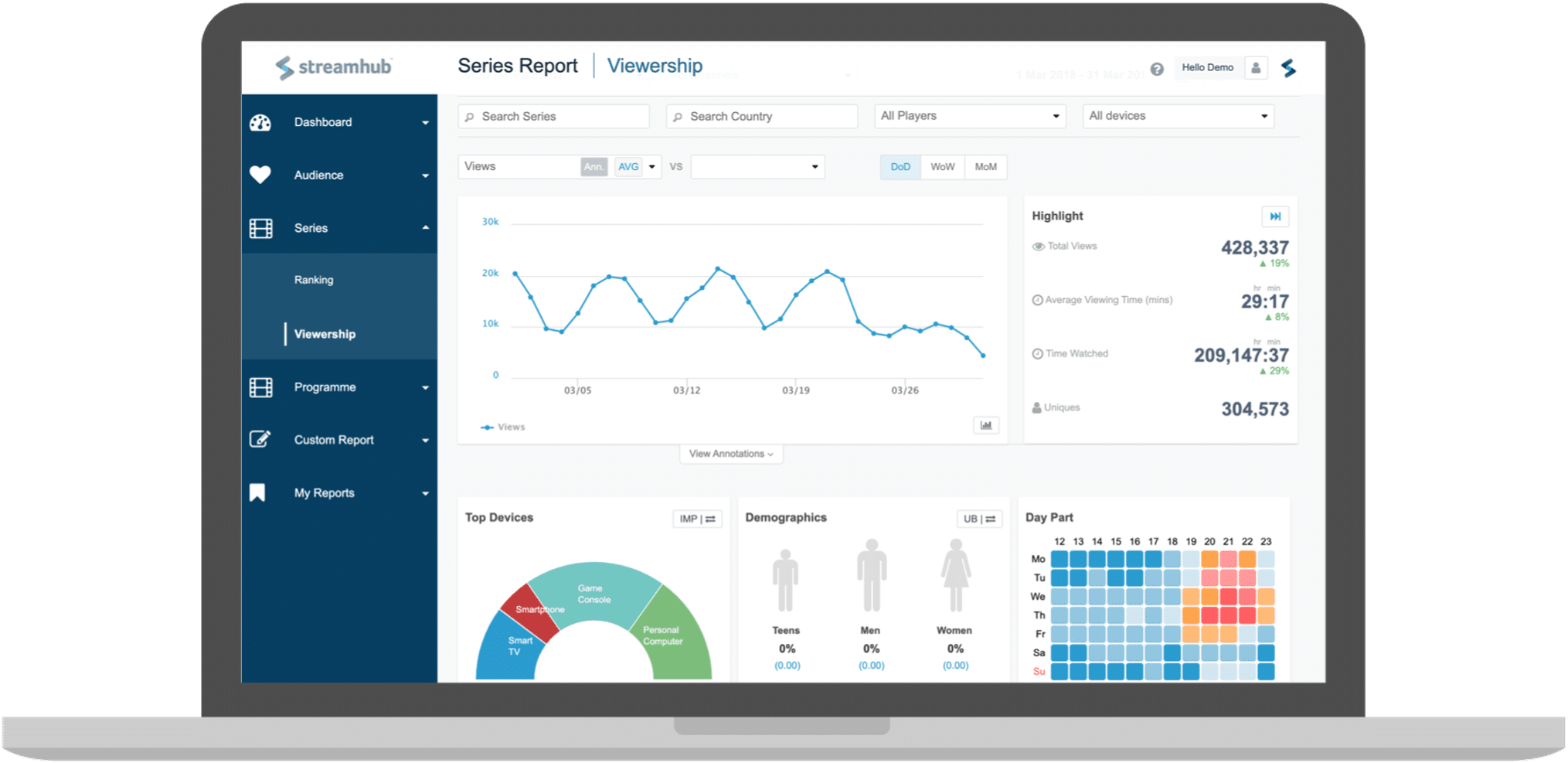 Track Audiences On Any Service Type
Streamhub can report consumption on any kind of streaming service, including audio.
Across Every Device
Use our ready-made plugins for devices and players, or get our APIs to build your own.

Real Audience Insights
Data is the ultimate representation of your users – so if you care about your audience, you care about data. Streamhub Analytics lets you integrate real 1st party user data – so you get to know the people behind the video plays.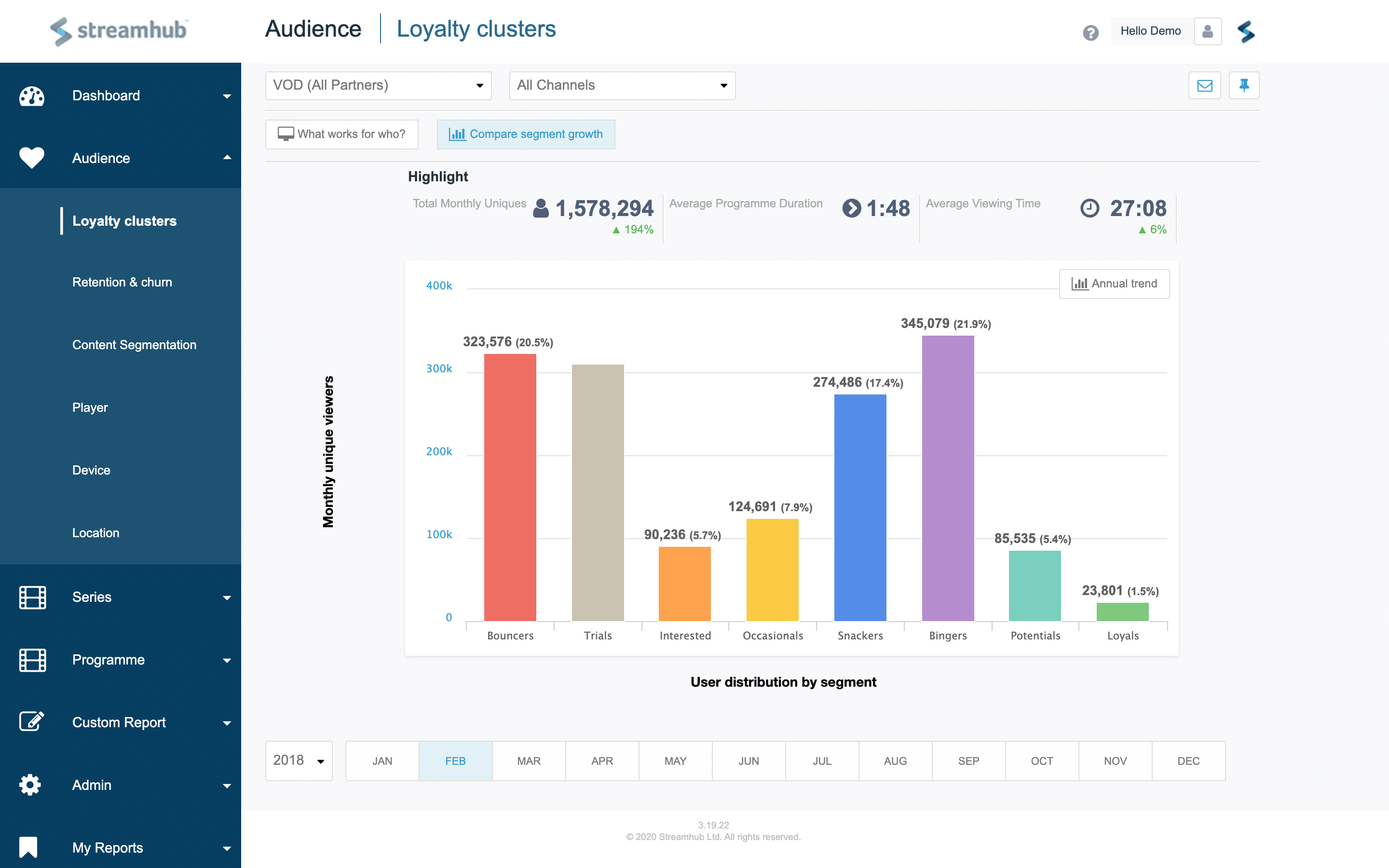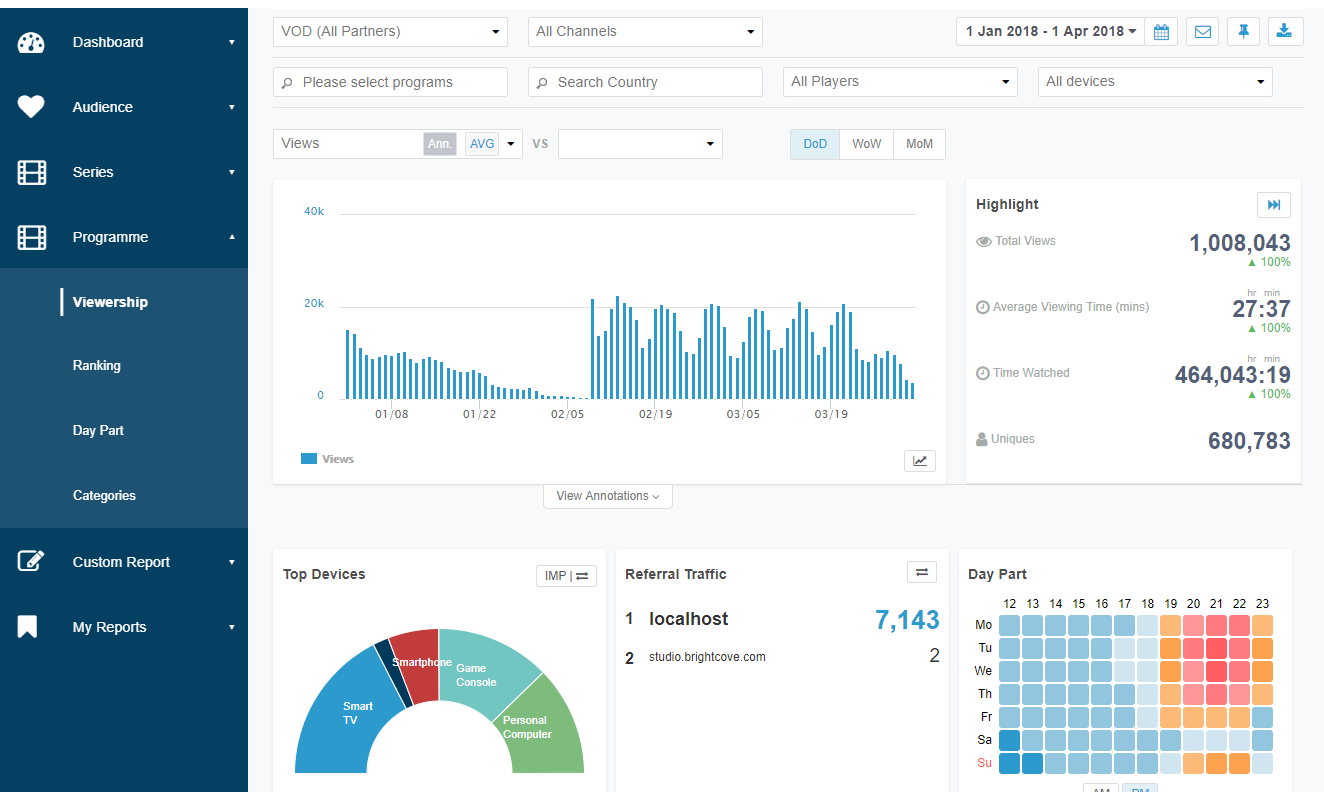 Put Content Consumption
Into Context
Streamhub Analytics goes beyond video plays and completion rates – we use rich metadata analysis to show you clearly which types of content are working well – across all devices, territories and user segments. So you can set out your content & editorial strategy with confidence.
More Clarity Over Monetisation
No matter your business model – keeping a close eye on monetisation is critical to running a healthy video business. Now you can see advertising performance, subscriber growth and even movie rentals or pay-per-view conversions all in one user friendly dashboard.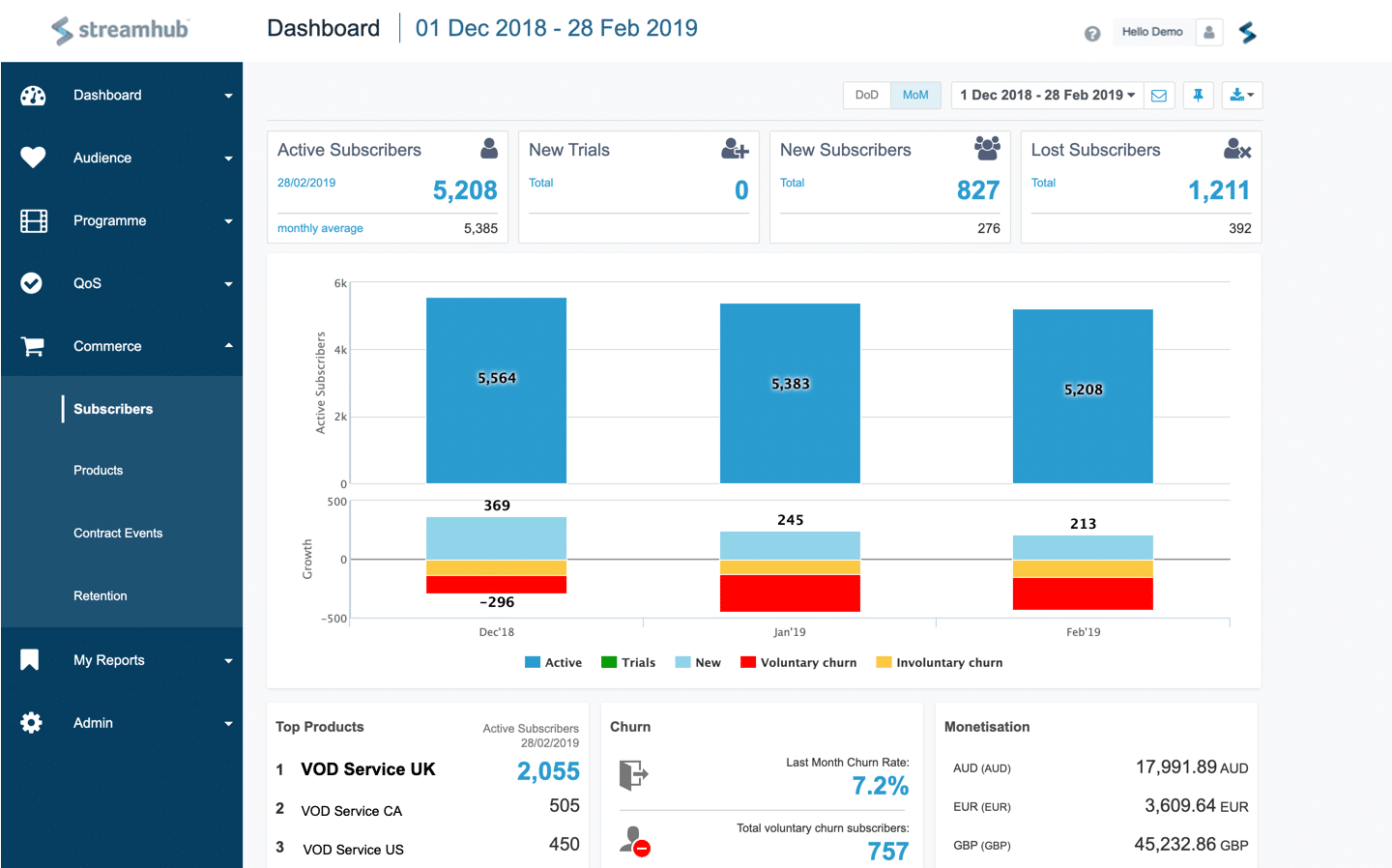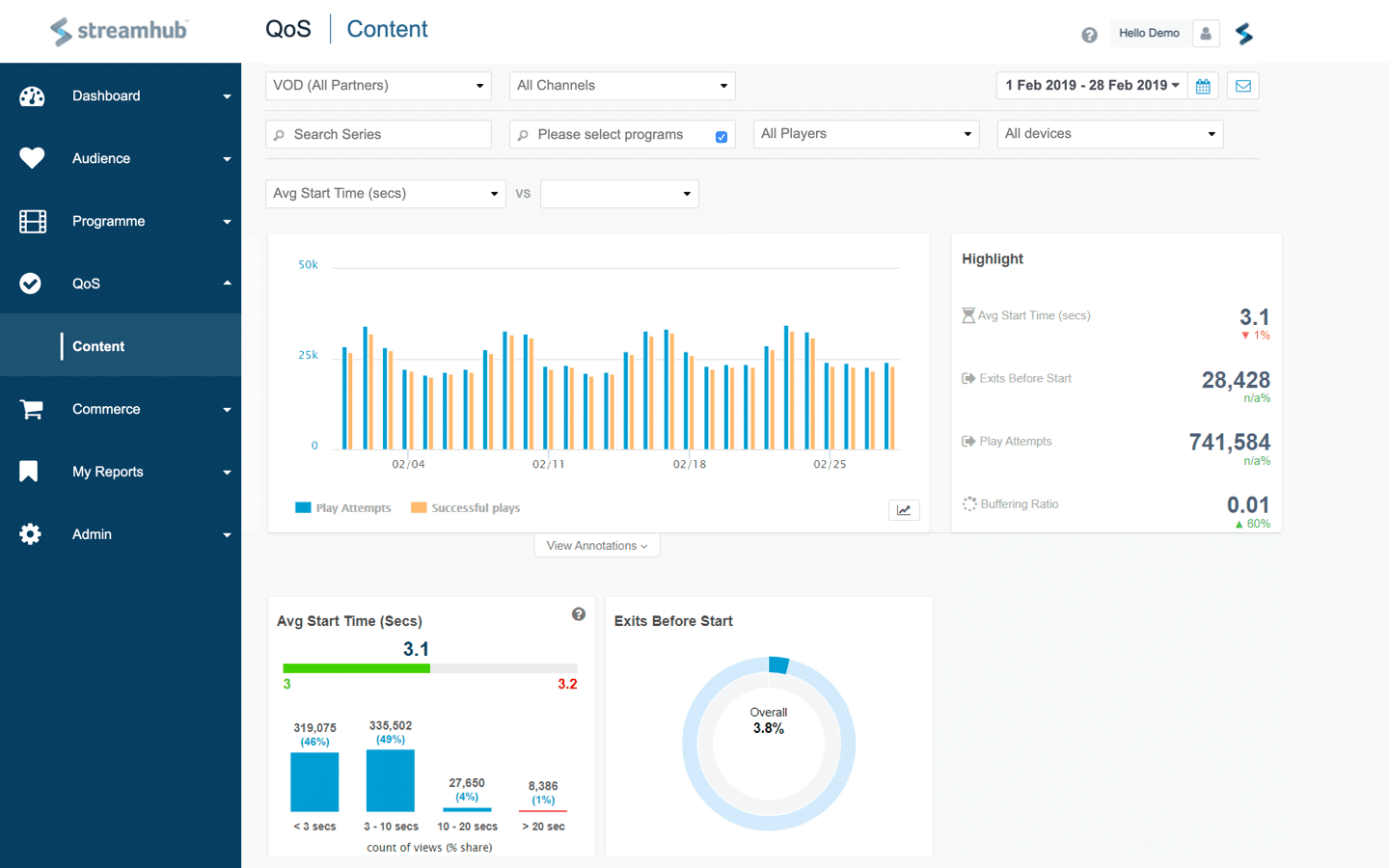 Quick & Easy Quality Assurance
We've streamlined the Quality Assurance process by selecting only the most vital QOS metrics – so you can cut through the noise and ensure a high quality experience for every video, on every device.
Leave us a message and we'll get right back to you.
Get Started For Free
Like what you see? We'll give you a 30 day trial of Analytics so you can really get under the hood before commiting to purchase