The Single Source Of Truth For Your Video Business
Streamhub Analytics was built for video and provides all the insights for cross platform audience behaviour, content & advertising performance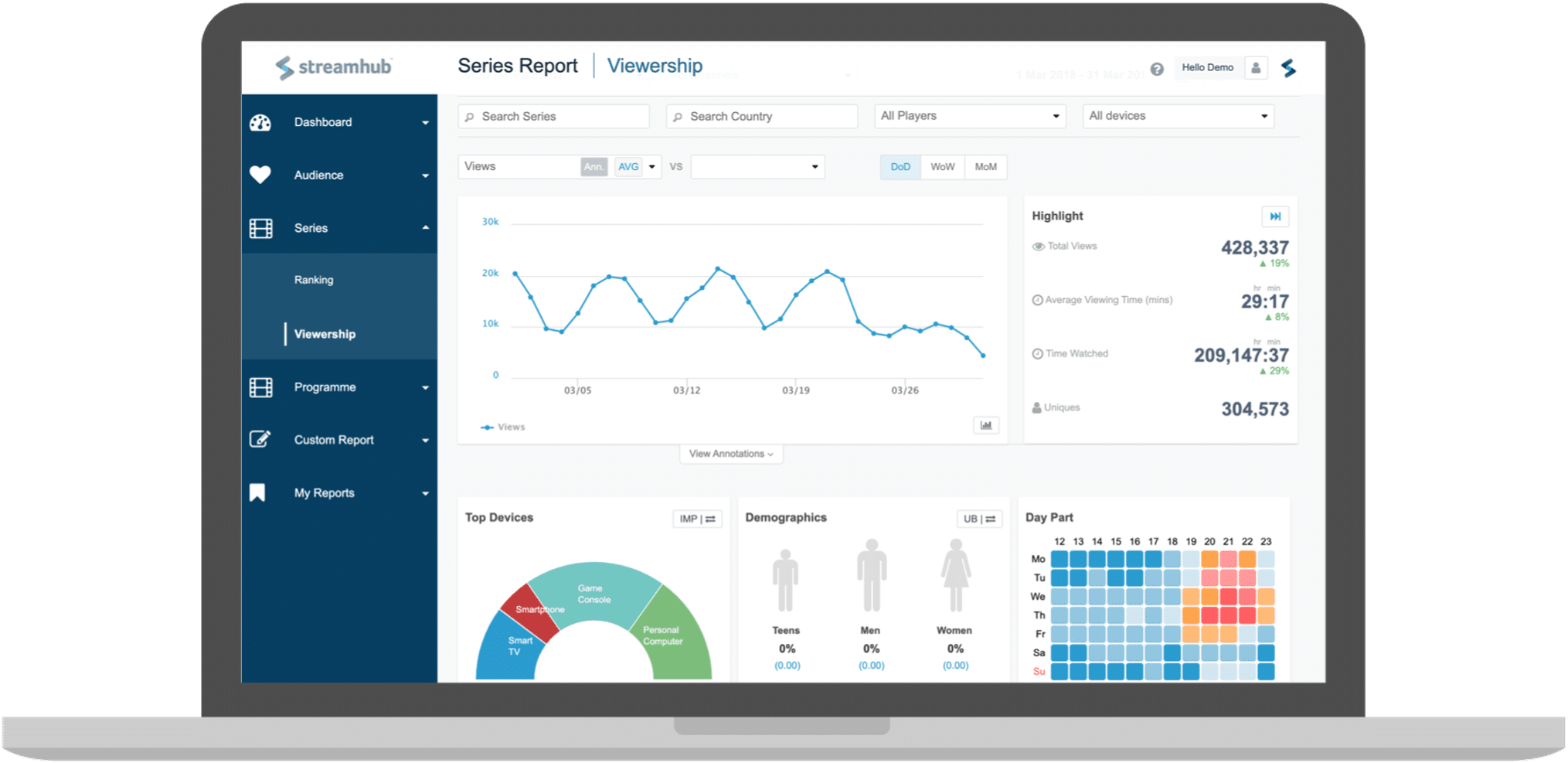 Bring Together All Your Key Audience Datasets
Streamhub can report consumption on any kind of streaming service and bring it together with your RPD and panel measurement. 
Across Every Device
Use our ready-made plugins for devices and players, or get our APIs to build your own.

Hybrid Audience Insights
We bring together your census 1st party viewing data with real audience datasets such as panels and user registration data so you get a real view of audience metrics behind the videos and ads.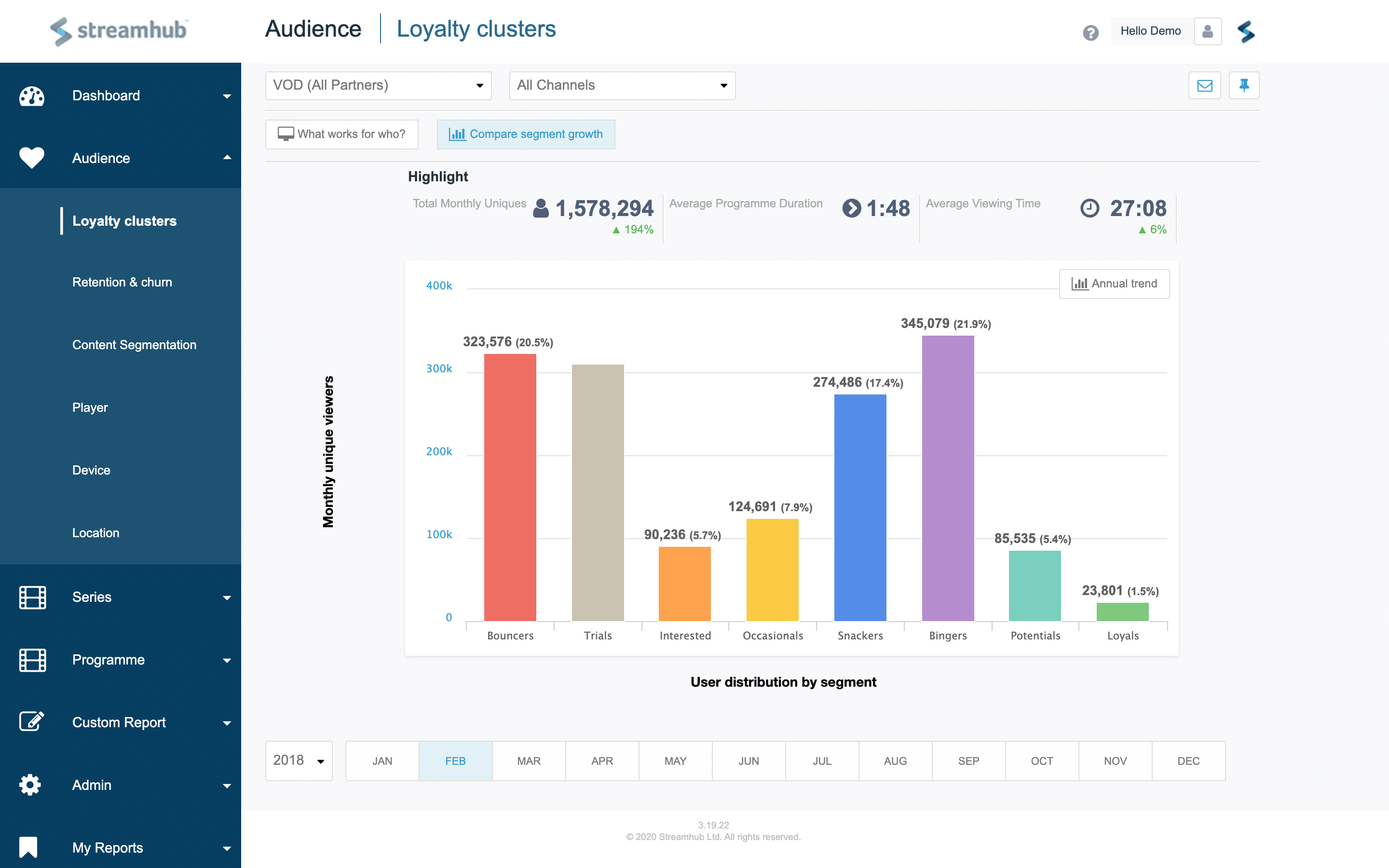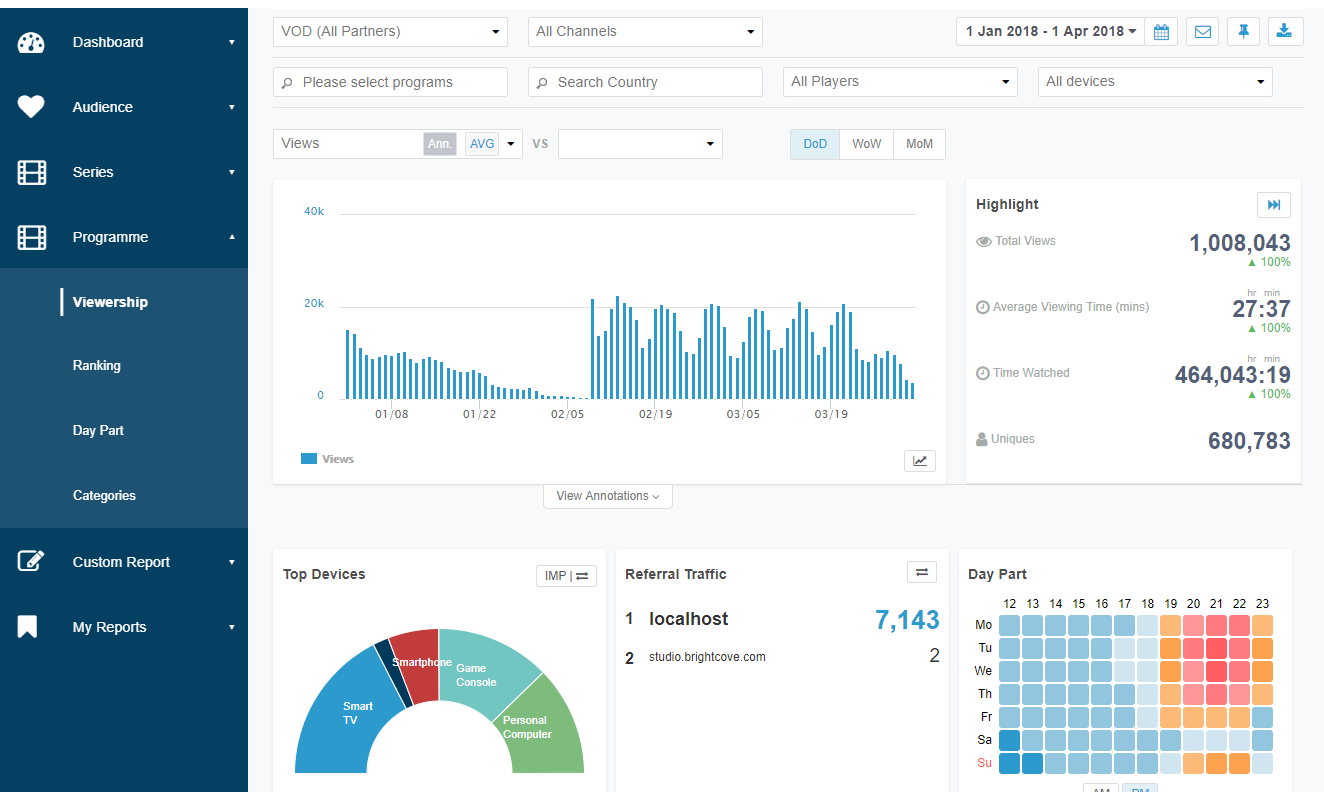 Measure Content and Promo ROI
Streamhub Analytics goes beyond video plays and completion rates – we use rich metadata analysis to show you what attributes of content are working well for specific or wide audiences to help drive your content & editorial strategy with confidence.
Monetisation metrics
We support auditable post-campaign reporting and can also ingest subscription or commerce data to gauge the monetisation health of your video business. Advertising performance and subscriber growth in one user friendly dashboard.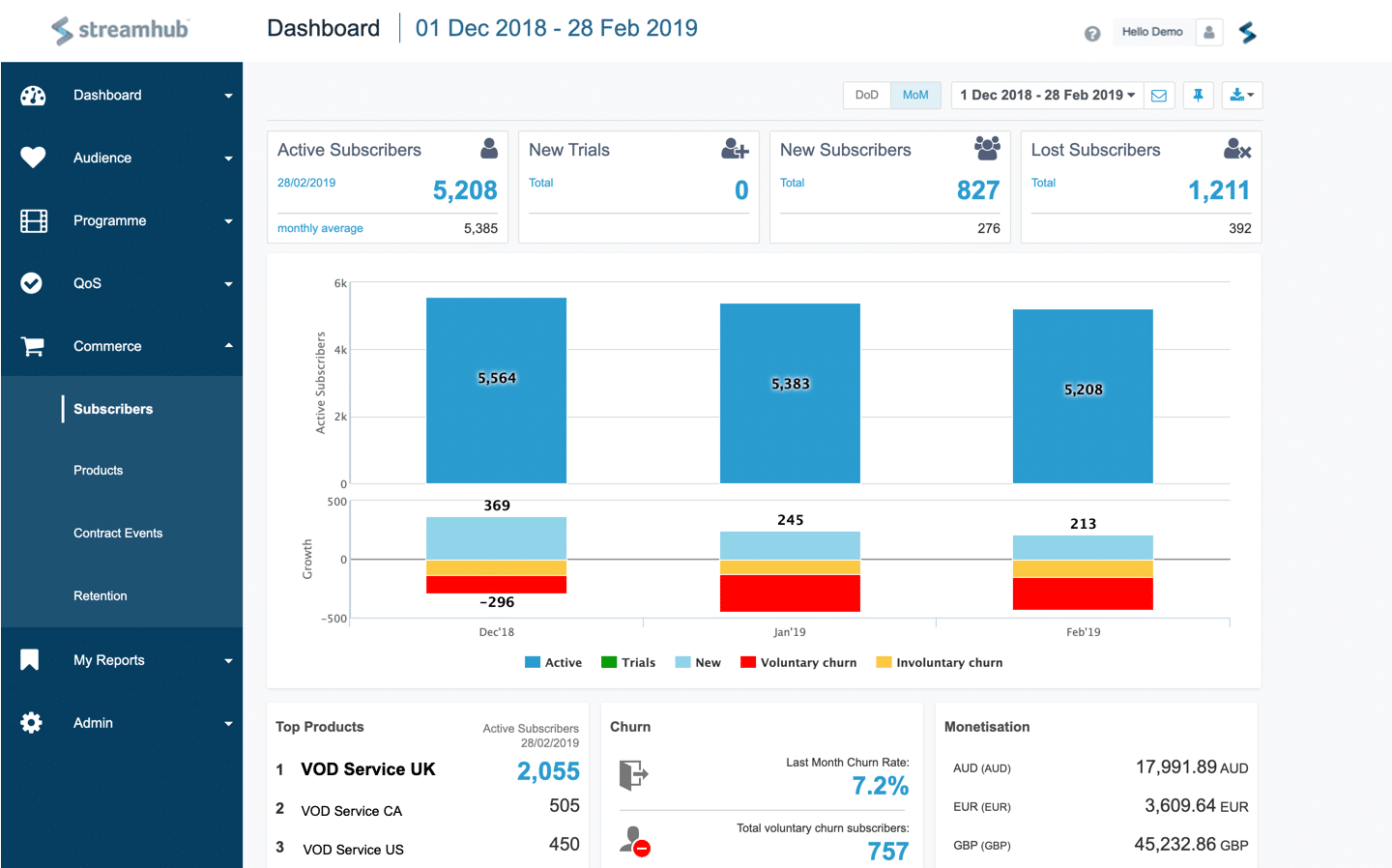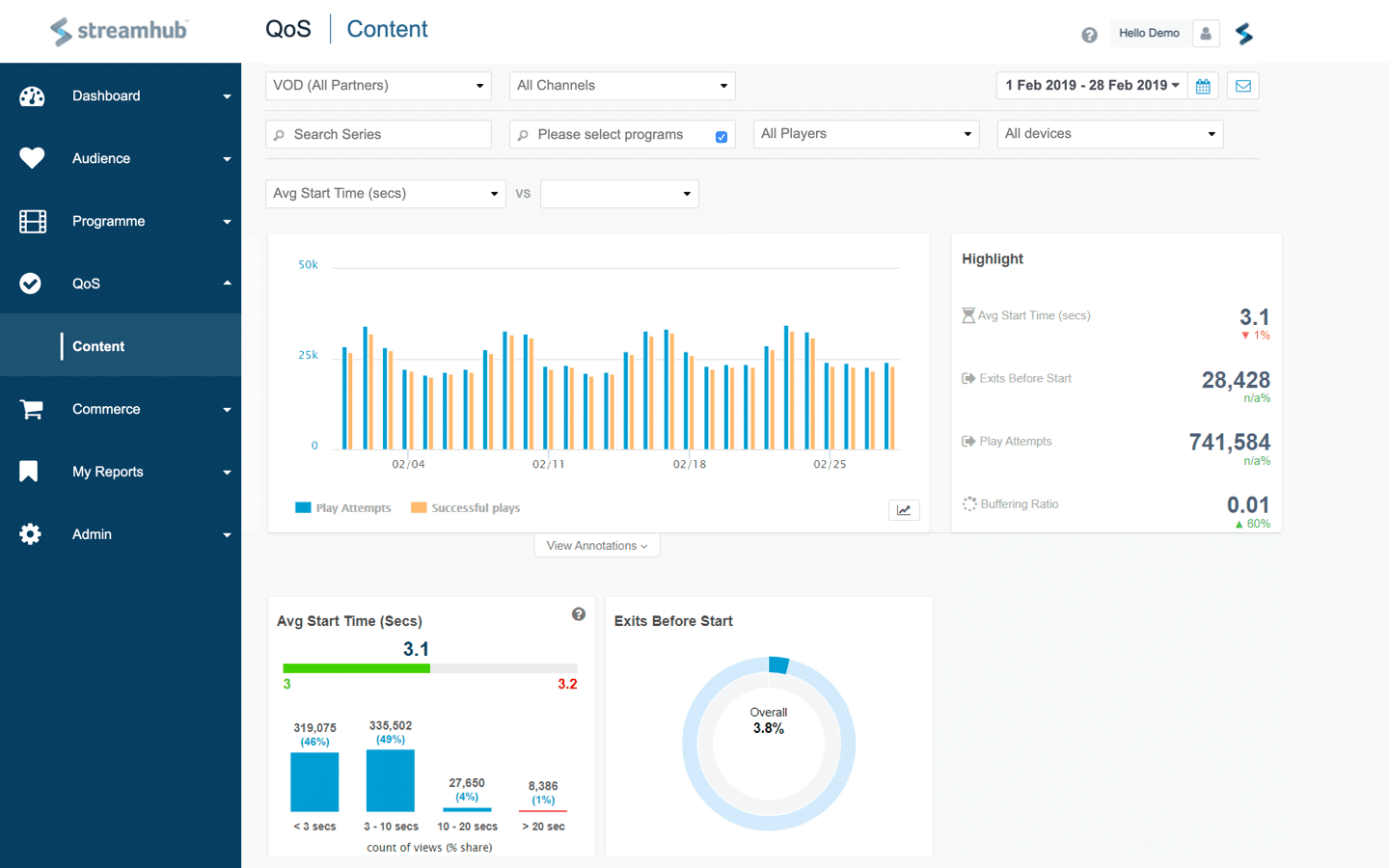 Quick & Easy Quality Assurance
We've streamlined the Quality Assurance process by selecting only the most vital QOS metrics – so you can cut through the noise and ensure a high quality experience for every video, on every device.
Leave us a message and we'll get right back to you.
Get Started For Free
Like what you see? We'll give you a 30 day trial of Analytics so you can really get under the hood before commiting to purchase