Reading Time:
2
minutes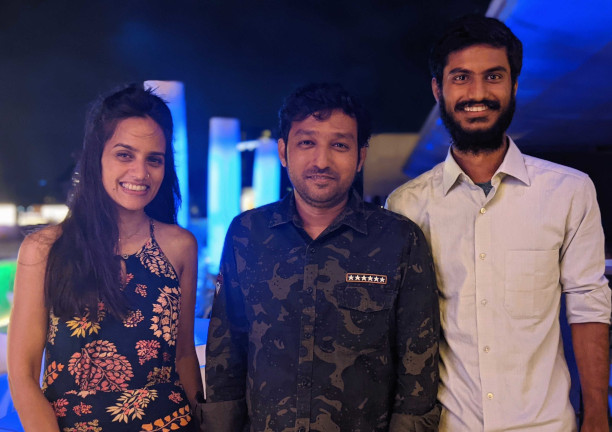 From Bangalore to London, Streamhub is speeding up and growing fast, as 2021 sees the team almost double in size and there are still vacancies to be filled in Engineering and Marketing teams.
Have a look if you have the profile and share the opportunity if your network if you know someone who can be among the next talent we hire.
Senior Data Operations Engineer (Contract / Part Time / Remote)
Some of the skills required for this position are:
Solid experience in supporting complex data pipelines with technologies like Airflow, AWS, and Kubernetes.

Solid experience in operationally maintaining Kubernetes cluster.

Experience in working with scripting languages – Python/Ruby

Experience in cloud computing, preferably AWS.
Another vacancy open in the Engineering team is:
Applications Engineer (Microservices|Java|K8s) – PERM
This is a position for an Engineer to join our team in Bengaluru, India, or to work remotely.
To apply for this job position you must have:
Solid experience in Scala or Java.

Exposure to building user interfaces preferably using Angular or ReactJS.

Solid experience with Docker, container services like Kubernetes, infrastructure tools like Terraform/Ansible. Including operational handling.
On another note, we are also looking for an industry-savvy, experienced Marketing Analyst to join our efforts on B2B initiatives and to proactively participate in the building of 2022's strategy and action plans.
Marketing Analyst (London, UK / Full Time) 
This role suits better a generalist with a background in either Ad Tech companies or Broadcasters and those are some of the skills and experience we are looking for on the candidates for this role:
Event Organization (On-line/Off-line)

Creating and Editing Sales Collateral

Google Tag Manager, Mailchimp, Hubspot, Pipedrive, Slack, Trello

Content Creation)

Media and Partners Relations

Market Research

B2B Data or Ad Tech Company or OTT/Streaming/Broadcast/Publisher/AdTech Industry

Native-level English and UK Work permit
Have a look also on our values to check if you are the perfect match and prepare ahead for the job interview!
Be a part of this exciting startup/scaleup that is accelerating fast, with offices in London, Tokyo and Bangalore and is a restless data-driven and highly creative team and apply today.
We conducted our first front-end focused tech webinar titled 'RxJS Essentials for Angular Developers' on October 8th. It was focused on the fundamentals of RxJS library and its benefits organised by our Angular experts Ravindra, a Senior Full stack data...