Reading Time:
3
minutes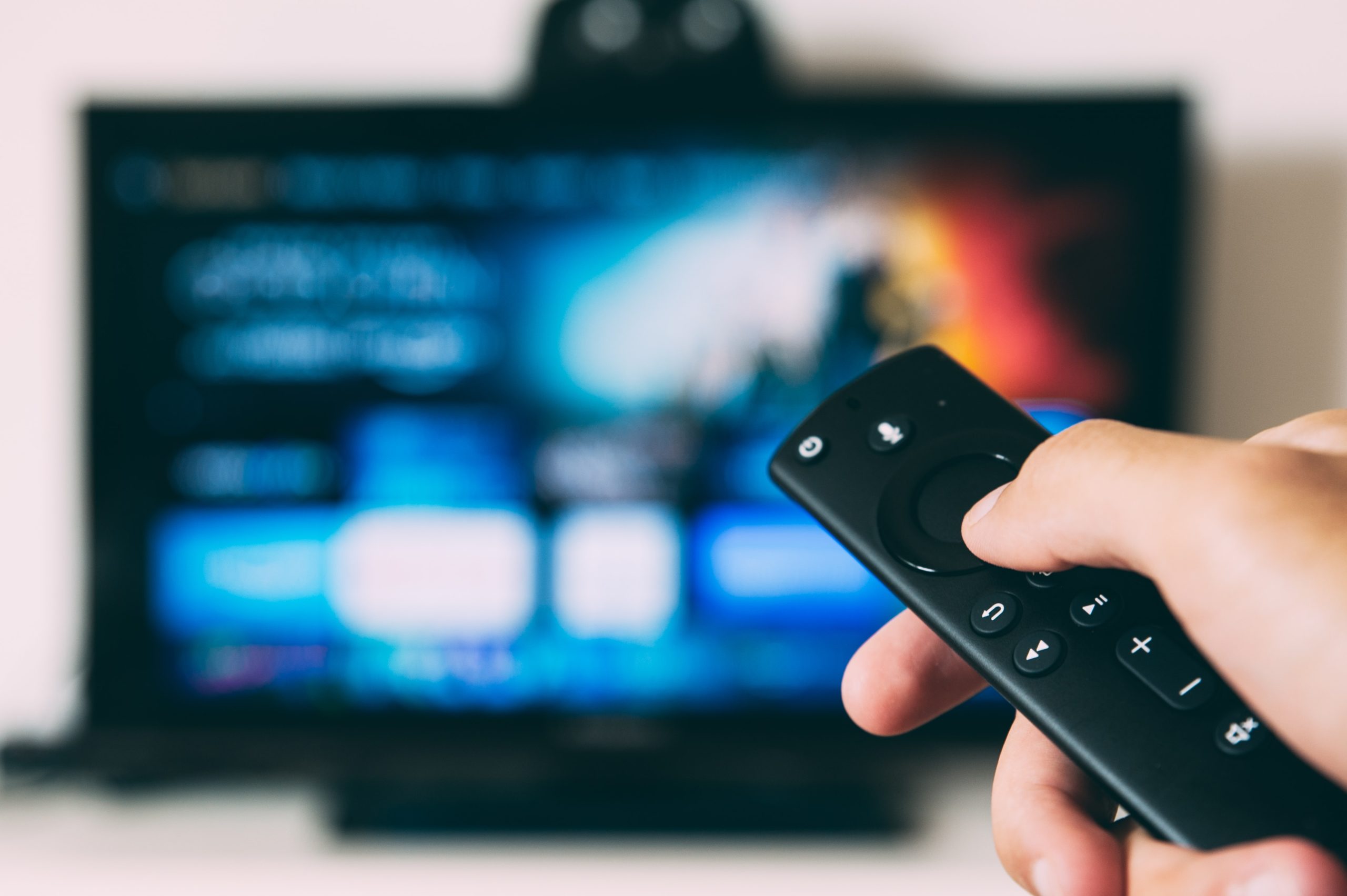 What's better than watching an amazing catalogue of content for a small monthly subscription? Doing the same for free… Enter Free Ad-supported TV (FAST) channels, where you can watch compelling programming in a TV-like playlist in exchange for ads, but with easier access, choice and value to the consumer. With high adoption rates across American and European markets, it is gathering momentum as a new way to drive continuous audience engagement and high-value ad revenues.
The ROI
According to a recent Deloitte report on digital media trends, 47% of Americans now watch free ad-supported streaming TV services. Estimates cited in TV[R]EV's research take OTT ad spend in 2025 to about US$25 billion, with FASTs being central to this growth. Big players like NBCUniversal, ViacomCBS, Amazon etc, all want a piece of the action.
The success of FASTs can be attributed to a number of factors:
Free
Large content libraries
User experience akin to a traditional TV
Device agnostic and pre-installed on many smart TV platforms
And most importantly, they carry more relevant yet lower ad-loads than TV.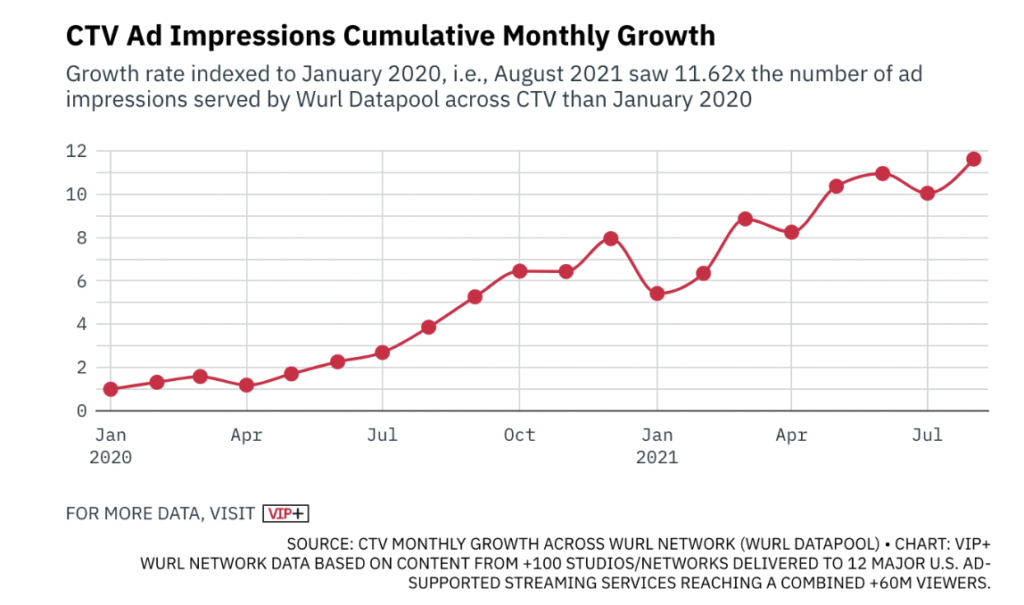 The graph above shows the number of ad impressions through FAST channels on Wurl reaching 12 times since launching in 2020. Not only that, but FAST channels performed better over time with higher viewership numbers and better ad fill rates, leading to more revenues.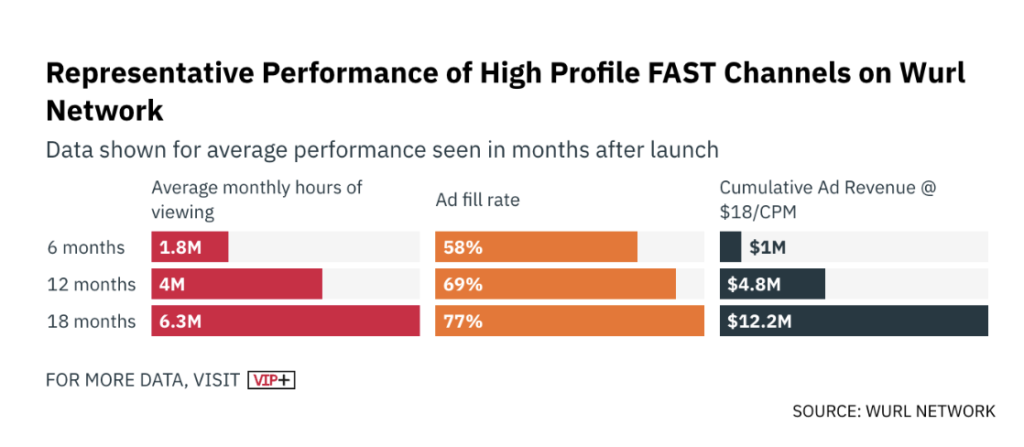 Contingent upon many factors, including channel placement, ad fill rate, average CPM, content quality, duration, and refresh rates, FAST channels will drive ad revenue from $2.1 billion in 2021 to $4.1 billion in 2023. Such a return is more than enough reason for the excitement in the market to counter the decreasing revenues in linear TV.
A key differentiator, moreover, with the FAST linear viewing experience is its capability to support a wide range of audience and advertiser verticals, as shown in the following data compiled by Pluto and Tubi.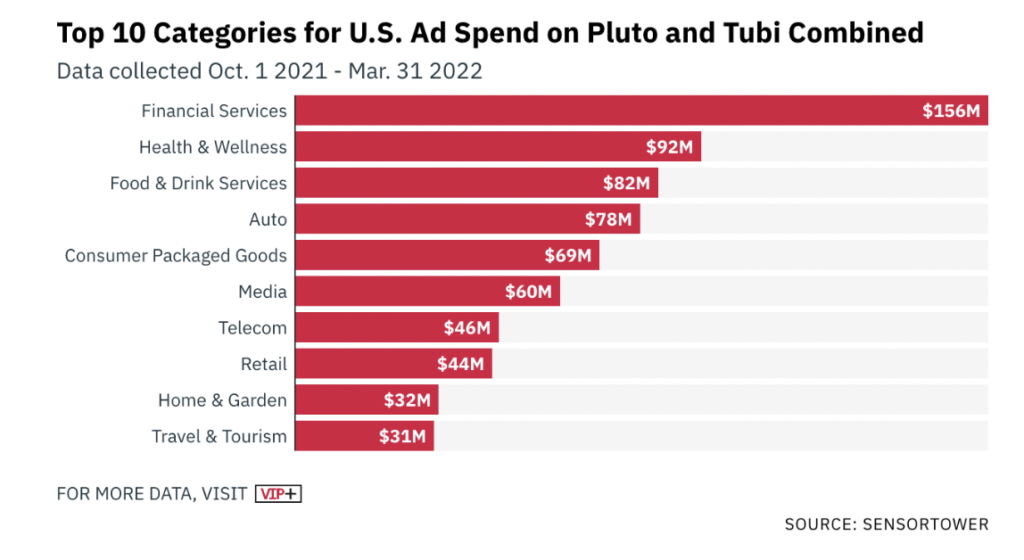 What Next?
FAST is still in its early days, with Pluto TV, the most well-known FAST channel provider having launched in 2014. What isn't new are the typical issues that OTT providers have around measurement, user management and targeted advertising – in other words, the data ecosystem and its management.
At present, much of this data comes from disparate platforms and ad servers rather than neutral 3rd parties leading to issues of transparency and incomplete datasets, be it for audience analysis or targeting and post-campaign reporting.
Therefore an effective data strategy that links up all the different sources to unify and validate the reporting will be key. Streamhub is working with multi-service media companies including FAST channels to develop such linked measurement and reporting data platforms that can work across multiple markets.
As such, Asian markets can look to learn from early adopters in the West to build smarter collaborative models from the start, and enter the FAST lane.
To learn more on the latest in OTT/CTV and data developments, check out our blog (https://streamhub.co.uk/news/) or email bizdev@streamhub.co.uk.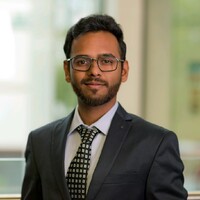 Anurag Gangras
QA and Support Analyst
Anurag is an exerienced QA tester and marketing Analyst, with a passion for all things video. By night he is also a talented video content creator. 
We conducted our first front-end focused tech webinar titled 'RxJS Essentials for Angular Developers' on October 8th. It was focused on the fundamentals of RxJS library and its benefits organised by our Angular experts Ravindra, a Senior Full stack data...