Reading Time:
3
minutes
Streamhub launches first cross-broadcaster video data platform in Japan
LONDON, 5th August, 2019 –  Streamhub, a London-based video analytics startup, announced today the launch of "catch-an" (short for catchup analytics), a cross-industry data management platform for online video, in use across all broadcasters and agencies in Japan. In partnership with Video Research Ltd., the audience research company working with all national broadcasters and agencies, this marks the first time rival broadcasters have worked together to pool their online video inventory to create attractive brand-safe propositions to report, plan and target campaigns at scale.
Having started as a BI platform akin to a "Google Analytics for the video business", Streamhub has evolved its platform in collaboration with broadcasters, agencies and research companies to develop capabilities for cross-industry measurement and data activation through its analytics and DMP platforms.
This partnership positions Streamhub as the leading tech provider of broadcaster and publisher focused video analytics in the region, where the collaborative data model enables the creation of rich, compliant data needed for transactions at scale in face of much competition from global digital players.
"We have been in the data business for TV since the start," said Yoshihide Ikeda, Director, Project Development Division at Video Research Ltd. "With TV evolving, it is exciting to work with advanced technology that simplifies the processing of billions of data points and our panel fusion process. We provide an essential standard for video inventory trading and we can now look forward to developing new frameworks and opportunities that brings the most out of AVOD and OTT through Streamhub's capabilities."
"We are proud that our total focus on video has led to this cross-industry data product for the broadcasters and agencies", said Akihiro Tsuchiya, CEO of Streamhub. "We initially learnt a great deal working with TVer, Japan's equivalent of the rumoured Salto and BritBox. This partnership took our technology one step further to support both the currency needs and data monetization capabilities in a single common platform. This forms the basis of both a collaborative and competitive marketplace where there is shared access to basic "collective data" for planning at scale, whilst the broadcasters can view a variety of "individual" BI data whether its AVOD, Live, SVOD or QoS. It sets up the foundation for a transparent and scalable ecosystem to generate new opportunities through advanced use of data".
Streamhub is planning to build on this success in Japan with its clients and partners in the Americas, Asia and Europe, seeking further opportunities and collaborations to apply its cutting-edge technologies to empower local and global media players.
—
About Streamhub
Streamhub, headquartered in London, is an enterprise SaaS analytics startup providing video audience analytics and data management platforms to publishers, agencies and research companies around the world. Its product focuses on empowering big data analysis and data activation for AVOD, SVOD and Live streaming service providers.
Head office: Shack15, 67-71 Shoreditch High St, London E1 6JJ, United Kingdom
About Video Research Ltd.
Video Research Ltd. was established in 1962 as a company specializing in TV audience ratings research. As Japan's leading marketing and media research company, it offers a comprehensive menu of services ranging from authoritative media research to syndicated and custom consumer marketing research. Their media audience ratings research continues to set the standard for the industry and is relied on by virtually every major media company, advertising agency and advertiser in Japan. Major shareholders include the five largest commercial broadcasters and advertising agencies such as Dentsu and Hakuhodo
Head office: 6-17, Sanban-cho, Chiyoda-ku, Tokyo 102-0075, Japan
www.videor.co.jp/eng/index.html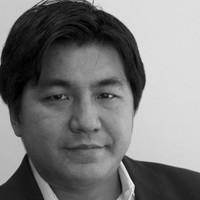 Written by Aki Tsuchiya
Founder & CEO
A TV / OTT innovator, Aki's foundations in the content business were built at Viacom together with the executive teams who launched MTV in Japan and other Asian markets. He subsequently joined the Skype founders to build Joost in 2006 – pioneering online TV products, strategies, and business operations now widely adopted by the industry. As CEO of Streamhub, Aki oversees the evolution of the SaaS product and business operations.