For Editorial, Marketers and Subscription Managers looking to satisfy and grow their user base
Bringing together Subscriber and Viewership data
The only reason your subscribers come to you is because of your content. Our SVOD suite brings together Content, Subscriber and QoS reports in one.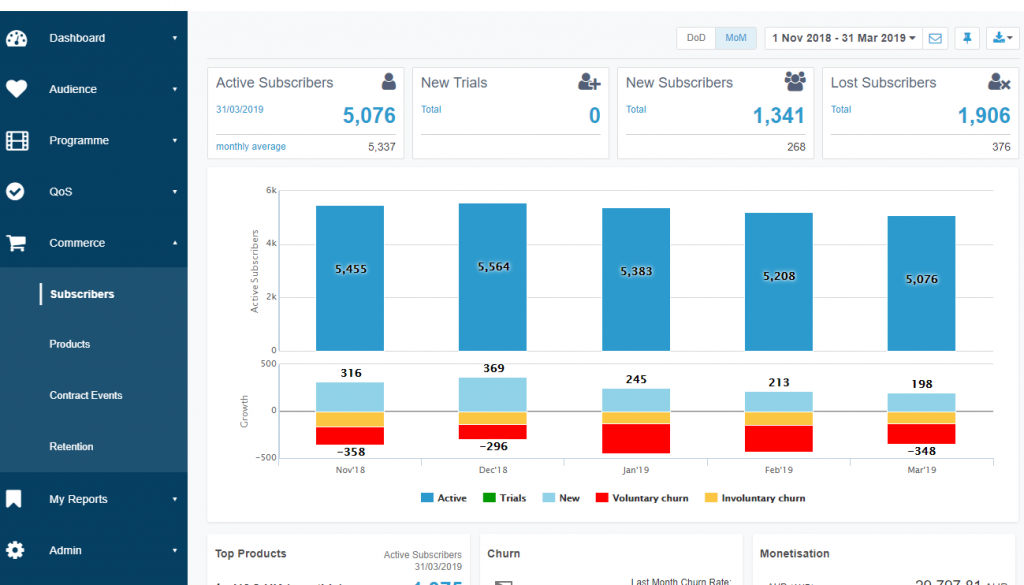 Content Reports
Organise viewership into series, categories and programmes
Commerce Reports
Monitor your subscriber behaviour and the performance of your plans 
Subscriber Reports
Understand each user's content viewed & action as soon as someone hits cancel
QoS Reports
Ensure that there are no technical elements that impact subscribers
User Cohorts
Group users into whatever cohorts you like to track their development
Plan your Actions
Use segmentation to reward loyal users or win back churning users
Informed & Immediate Actions
Keep tabs on the content preference of the indivdual as well as for the larger group of loyal repeating users.
If things go south and your users decide to cancel, get to them  as soon as you see them hit the cancel button or if they have missed a payment.