Reading Time:
3
minutes
What's All The Fuss About?
Since it's inception in 2015 Streamhub has been providing online video services with industry-leading analytics. 2020 marked a huge jump forwards when we announced the release of our flagship 1st party DMP module – designed to enable total audience segmentation & targeting in a post GDPR and Cookie-less world.
So we have been hard at work crafting a host of new integrations to make your video audience data richer and more accessible for everyday use in your diverse AVOD and SVOD ecosystems.
Today, we're super excited to share some good news for our AVOD and Hybrid customers. 
Ad Servers & SSPs
Re-write the playbook for your AVOD sales team. With these new ad-server integrations you can offer hyper-targeted audience campaigns making best use of all your 1st party data.
Better targeting = higher CPMs and yields
What have we enabled?
How does it work?  
Link your accounts and d

ecide which data you want to sync.

Start creating any audience segments in the user-friendly UI.

Send or schedule segment exports to send those custom audiences to your Ad servers or SSPs
What's the value? 
Enhanced user experience through better targeted Ads and Promos.

Increased CPMs through more specific, layered segmentation.

Reduce wasted ad-spend (increased campaign efficiency).
Specific use cases? 
So you're a BOVD service and your agency wants to target Female iOS users, aged between 18-34, who live in London and have an affinity with Horror movies and have previously watched 5 Samsung Ads? No problem! This multi-layered approach to targeting is exactly what our integrations enable.
Cloud Storage Integrations
Now everyone in your team has the power to fuse, manipulate and export data. Ultimate control.
What have we enabled?
Total control of your 1st party data; demographic information, payment plans & registration data, location, device types, content affinity and so much more (only limited by the data you have consented access to).
Export custom segments directly to your Amazon S3 or GCS folder(s) of choice.
How does it work? 
Simply connect with your cloud credentials

Create custom segments on the fly, send data straight away as a one-off export to your chosen location or schedule the exports to run at regular intervals for use by your Data scientists
What's the value? 
Limitless portability of data.

Simplicity: non-data experts now have new superpowers! 
Specific use cases? 
Let's say you're an SVOD based streamer or publisher, you'll want to do everything in your power to convert free trial users into paying customers – then keep those paying customers highly engaged month-on-month. Now you can create custom segments (e.g trial ends in three days) and use those exports to drive highly contextual email marketing campaigns.
Final Thoughts On Your New Superpowers 
Hopefully, this article has helped you think about the new possibilities of empowering your 1st party data that come with a truly connected data ecosystem for Ad Sales, Marketing and Editrial. 
We've got plenty more integrations in the pipeline – so watch this space for upcoming announcements, or get in touch if you have questions or suggestions for new integrations you'd like to see.
To learn how Streamhub can help extract the untapped value from your existing video audience data – reach out via our contact form or live chat today. The Streamhub team are here to help!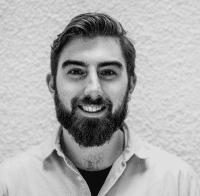 Written by Dan Turner
Business Development Lead
A multi skilled marketeer and OTT industry specialist, Dan has a huge passion for the power of online video as a medium for connecting people and ideas. His experience in online video began at the Xbox Live division of Microsoft, before moving on to a number of innovative start-up and scale-up businesses in the OTT space.