Reading Time:
4
minutes
YouTube, Netflix and Amazon have disrupted and transformed the long-established advertising and payTV business models. On-demand content viewing is fast becoming the default in the UK for young families and individuals, and for newcomers such as Amazon, BT and Apple, video content is just a small part of their core business offering. In the UK, incumbents such as BBC (iPlayer) and Sky (NowTV) responded with early moves in this battle for younger audiences, but can national broadcasters really compete on their own against the US global giants?
Collaboration seems to be an answer. Over the years, we have seen broadcasters evolve strategies to collaborate with online-only services whilst keeping their Television side of the business unchanged. In short, it is the pooling together of content and resources to offer compelling on-demand choice under a single online brand. Ventures such as Hulu and Joost go back as far as 2017 but we have seen a recent resurgence of these initiatives around the world. Let's take a look: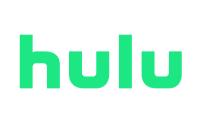 Hulu (USA, 2007)
A joint-venture by News Corp, NBCUniversal and Disney started off as an AVOD service later adding a subscription model. 28 million subscribers and ad revenue growth indicate it is on its way to success but it has struggled to make a profit and changed hands multiple times.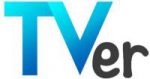 TVer (Japan, 2015) 
A collaborative platform set up by Japan's five largest commercial broadcasters as an AVOD catchup service. It is now Japan's biggest free and piracy-free VOD service and continues to grow quickly year-on-year with around 14 million MAUs. Each broadcaster controls editorial and ad sales operations but to the consumer it feels like a single unified service. Data is tracked separately for each broadcaster but key metrics are then shared across all collaborators.

Britbox (US/Canada, 2017)
A niche SVOD venture by ITV, BBC Studios and a small stake from AMC launched in 2017. It provides british archive content to the North American audience without ads. It has grown to around 500,000 subscribers and there are rumours a UK version is to be launched. There are no indications for the introduction of an advertising model yet.

LovesTV (Spain, 2018)
A joint HbbTV-based platform created by Spanish broadcasters RTVE, Atresmedia and Mediaset España launched at the end of 2018. Currently confined to SmartTV devices, it brings together catchup VOD content and live rewind.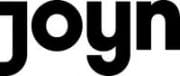 Joyn (Germany, 2019)
A joint-venture by America's Discovery and German pay-TV operator ProSiebenSat.1 launched in June 2019. It boasts 50 free TV channels available as a live steam, and VOD available for 30 days where addressable advertising is a big focus for the company.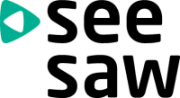 SeeSaw(UK, 2010)
An ad funded service created in the first wave of online services by Arqiva with collaboration from BBC Studios, ITV, Channel 4 and Channel 5, offered viewers access to content from all the broadcasters in a single service. It shut down in 2011 due to financial difficulties where at its peak it attracted over 2 million users per month. 

Salto (France, 2020) 
A joint operation by France Télévisions, TF1 and M6 in France to provide a combination of linear streaming channels and SVOD. It is looking to launch in 2020 and rumoured not to be on IPTV set-top boxes and instead be on direct-to-consumer apps. 
So what's next?
This is ultimately a fight for users and attention in the internet age. Consumers never had so much choice for entertainment and information. Most broadcasters still enjoy a significant share of the advertising budget but things are on the downward trend. Whoever best leverages their existing position to bridge and invest into online will win. 
Whilst Netflix remains a pure SVOD model, YouTube and Amazon are mixing it all up. The two most successful joint ventures so far, Hulu and TVer, have started with strong free AVOD offerings. European initiatives appear to have a linear streaming in common with a mix of AVOD or SVOD propositions around it. 
In our next blog, we'll take a deeper look at the business models of these JVs, their market background, and what role data plays in their success.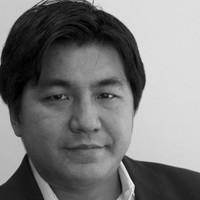 Written by Aki Tsuchiya
Founder & CEO
A TV / OTT innovator, Aki's foundations in the content business were built at Viacom together with the executive teams who launched MTV in Japan and other Asian markets. He subsequently joined the Skype founders to build Joost in 2006 – pioneering online TV products, strategies, and business operations now widely adopted by the industry. As CEO of Streamhub, Aki oversees the evolution of the SaaS product and business operations.